Marcopolo
Green Travel
Marco polo is a 100% locally-owned awards winning travel agency for Eco Travel and Tour operator in Myanmar that excels in providing sustainable unique travel services. We do senior and memorial travel, and community based tourism apart from our usual cultural tourism .We positively motivate our customers to make sustainable choices during their holidays to manage the environmental and social impacts, such as supporting local initiatives that preserve the cultural heritage of a destination .We provide the most efficient quality services to our valuable guests to gain their trust and sastifaction;which was acknowledged by World recognized organization like UN.
Social Media -
Company Introduction
Marco polo Green Travel co., Ltd is one of the leading tour operators in Myanmar under the Ministry of Hotels and Tourism. We are 100% Burmese, and a member of the UMTA.
To this day, Myanmar remains one of the most mysterious and undiscovered destinations in the world and a land of breathing beauty, unadulterated by modern changes.
We offer a verity of travel adventures that unfold the rich cultural heritage, traditions, architectural excellence, nature and wildlife of our ancient cities, ethic hill tribes, mountains and forests and in newly opened areas of tourism. We tailor specialized tours such as hiking, bird watching, diving and cultural tours as well as classic tours to main destinations. It is the ethics of Marco Polo that each trip reflects responsible tourism, ecological concerns and that the experience shared between the clients and the hosts provides a benefit to all.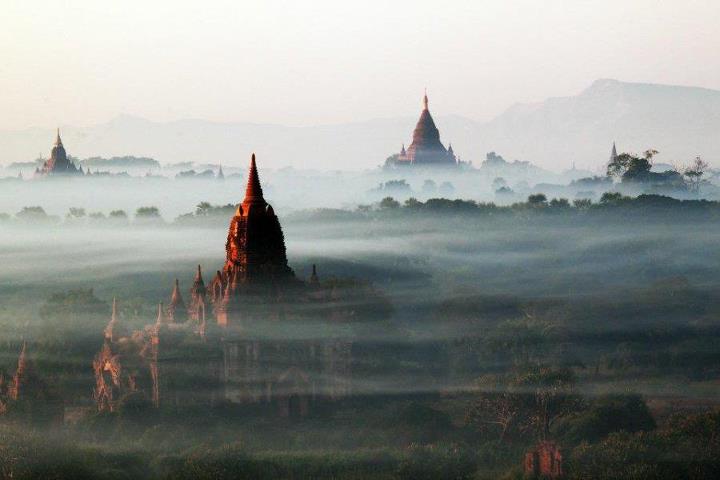 We are ready to assist you with efficient and effective services enthusiastically. We have professionally experienced and our qualified staffs with highly skilled administrative and supervisory team will serve you better, faster with competitive price in all our tours and travels requirements. We have guides well versed in over a dozen international languages at our disposal. We provide extremely high quality tours and we can assist in coordinating every detail of your personalized travel plans.
We employ and well- trained local guides, drivers and assistants. We also promote CBT programs to benefit the locals. We manage the entire process from the first interaction to the last farewell, so that our guests can enjoy the freedom to embrace the vibrant cultures and energy of old and new destinations within the context of a flexible, quality-assured network of travel professionals and hospitality providers. We are pleased to propose to travelers all these wonderful opportunities and we hope that you will enjoy the pleasure of being our guests.
So hop on board, and experience a journey of a lifetime with Marco Polo.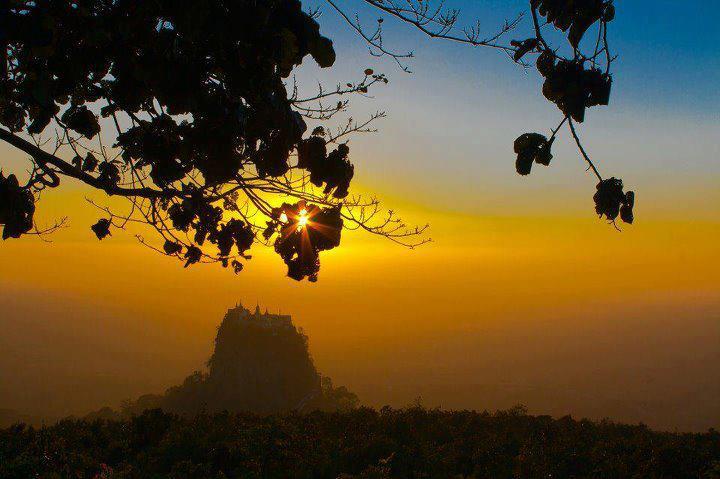 Type of Business
Marco polo Green Businesses Company Limited
Marco polo Green Travel (Inbound License / Outbound License)
Incorporation
Private Limited Company
Company Registration No.
115584855 (Issued by DICA)
Tour Enterprise No.
Kha-1653(Inbound license)
PaKha-0453(outbound license)
(Issued by Ministry of Hotel & Tourism)
Address
No(87)3th floor(left)Insein Main Road,Sanyeiknyein,Kamaryut,Yangon,Myanmar(P.O 11041)
Tel/Fax
+951-7532467
Mobile
+95-9-975550539/+95-9425307250
Email
info@marcopolotoursmyanmar.com
operation@marcopolotoursmyanmar.com
Website
www.marcopolotoursmyanmar.com
Successfully Organized Events
(a) Italian Embassy, Good will Meetings
Events: International Soloists Musical Entertainments, the number of participants: more than 300 people
(b) Performances of Plays Workshops, Seminars, Conferences, and paper reading Sessions at French Cultural Center including national and international artists.
(c) Singapore Ministry of Education , Student / Educational tours and activities organized by Marco Polo Green Travel
Green Projects and Philanthropy
Marco Polo is an avid believe of sustainability and Eco-tourism and is currently visiting villages and developing ideas in rural areas in order to bolster small-scale treads for local revenue. Such treads include the production of local foods and handicrafts, and attempting to improve their quality so that they sellable on a wider market. Our current target areas include the regions in Kayah state, home of the long-necked Padaung people, or the Kayan.
Sustainability Policy of Marco Polo Green Travel
What make us apart?
We prioritize on Do No Harm to the environment, plants, animals, local habitats and the entire ecosystem.
Since we believe that all good deeds start from within, we have internal recycling policy which are
Recycling papers and materials
Printing the marketing materials including pamphlets, catalogues and flyers only on the number of guests as to prevent waste and too much extra
Switching off the light bulbs, taps, electronic devices when not in use including shutting down the computers during the lunch break
Printing out the office use papers back on back and recycling some papers which are one sided blank to print for internal use
Providing our guests the recycled water bottles so that they can refill, reusable bags when travelling to prevent from using plastic bags
Setting as no flowers/ plants plucking, no littering and doing no harm to the local community as a company's standard rule for all the guests to follow and it is measured carefully with the help of tour leaders and tour guides
Working collaboratively with locals in seeking out the local perspectives, suggestions, and recommendations related to promote more of the local culture, traditions and heritage in developing new programs and upgrading the current activities at different tourism sites in Myanmar
Protecting endangered species of plants and animals
Being a culturally sensitive tour operator, we do respect the local traditions and lifestyles so that we ensure our guests show understanding and respect to the local cultures and traditions
Minimizing negative impacts of social, economical and environmental issues
Providing customized and readymade tour packages in order to enrich and enhance our guests experience the richness of local lives, traditions and experience community based tourism
Participating physically and donating the social and cultural projects together with other tour operators sometimes
Raising awareness to our customers via email and website about our sustainability policy as to ensure their responsibility in taking care of the destinations and local lives
Raising awareness of the local communities in Myanmar especially of those who are living in the tourism destinations as to preserve the heritages, environment, local traditions and to prevent from any locals or travelers cause harm to the destinations
Responsible Travel Tips
While you're here in Myanmar
Give and buy– but do so responsibly
Eat in locally owned restaurants, and stay in locally-owned lodges, hotels and B&B's
Buy locally made handicrafts and products
Never buy crafts or products made from protected or endangered animals
Hire local guides – make sure they are licensed and live locally
Pay the fair price – don't engage in overly aggressive bargaining
Think twice about giving money to children – this can perpetuate a cycle where children are sent to beg rather than school
Be Culturally Sensitive
Ask for permission before entering sacred places, homes, and private land
Always ask for permission before taking photos of individuals
Dress appropriately for local customs
Learn some words and phrases in the local language
Be Environmentally Conscious
Refrain from taking seashells, coral or other natural objects
Always carry your trash away from natural sites to dispose of properly
Recycle and compost waste when possible
Use wisely limited resources, such as water, fuel, and electricity
Stay on designated trails and observe set distances from wildlife – never provoke, touch, or otherwise engage animals
Be an animal-friendly traveler; we suggest at minimum following the 5 Freedom, explained by Born Free, and avoiding circumstances that endanger animal welfare